Thursday, April 15, 2004
Iraq as War on Terror
I tried to keep this picture out of my mind for a few days, but finally went back - I will post it here. It's from the post-9/11 Afghanistan war. But it's no different than what is happening in some parts of Iraq right now.
This whole messianic War on Terror may be easily justified by an unending rhetoric in various newsrooms and flashbacks to bodies falling from burning WTC towers. But the price is not just lives of brave soldiers or angry rebels with K-47 guns. It's also this.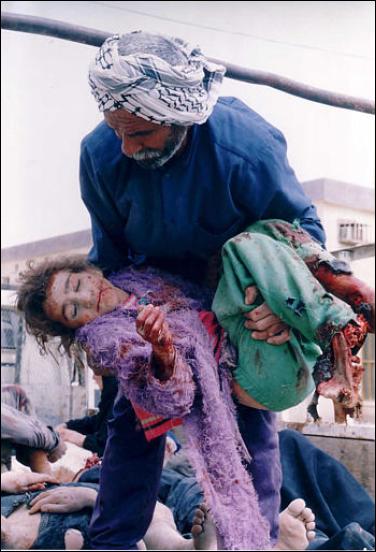 Damn easy to justify wars. Not so easy to fight them. Even harder to make people accept that it's for their own good when you go on killing them, by accident/by necessity, because there are some "bad guys" swarming in their midst.
Are you policing that country or are you waging war on it? Policing does not involve bombing neighbourhoods. That's not called security. Time to come clear about this.
I am not sure I am gonna keep this picture up for long in here.