Wednesday, September 08, 2004
My cat - yes.
I am exhausted. Both from wanting to do something and not doing it, and from wasting energy on whatever else. The cat is turning out to be something of a problem, the poor beast - I would need to ask my parents to feed it again and of course they will be very reluctant to do that, since i didn't give them the satisfaction of being welcome to wreck any sort of havoc in my home. This time they really have no incentive to oblige me - I am pretty sure they would refuse.
So what do I do with my cat then? There are probably some kindly souls out there who volunteer to feed animals for lone people like myself - but I need to find them first.
If my cat were a dog I could perhaps take him with me - it's not unthinkable, he'd run behind on a leash :) But you can't displace a cat - it's a sedentary animal with his own sense of proprieties.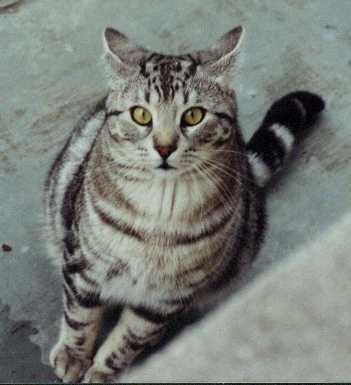 Introducing Mr.Tiger
He looks especially silly here but that's how I prefer him, for some reason.